Arusha National Park 1 Day Excursion
Our driver will meet you at your Arusha or Moshi hotel for a early morning drive toward Arusha National Park, a multi-faceted jewel, often overlooked by tourists, despite offering the opportunity to explore a beguiling diversity of habitats within a few hours..
The entrance gate leads into shadowy montane forest inhabited by inquisitive blue monkeys and colourful turacos and trogons – the only place on the northern safari circuit where the acrobatic black-and-white colobus monkey is easily seen. In the midst of the forest stands the spectacular Ngurdoto Crater, whose steep, rocky cliffs enclose a wide marshy floor dotted with herds of buffalo and warthog. Three most notable features of this park are Mount Meru (Tanzania's second highest peak at 4566m), Momela Lakes, and the 3km wide Ngurdoto Crater, which was formed about 15 mill. years ago!
We will enjoy a picnic lunch inside the park and do a morning and afternoon game drive, visiting both the Momela Lake and the Ngurdoto Crater. Wildlife which could be seen include African buffalos, elephants, hippos, giraffe, warthogs, antelopes, zebras, blue monkeys and sometimes a rare leopard or hyena. Late afternoon we depart for Arusha where we will end our safari adventure. At the end of this tour you will be taken back to your hotel, which concludes our tour package.
Tarangire National Park 1 Day Excursion
Our driver will meet you at your Arusha or Moshi hotel, as we travel east to the Tarangire National Park. The park runs along the line of the Tarangire River and is mainly made up of low-lying hills on the Great Rift Valley floor.
Dominating the park's 2850 sq km, Tarangire's great stands of epic baobabs should be reason enough to come here. There are also sun-blistered termite mounds in abundance, as well as grassy savannah plains and vast swamps. And cleaving the park in two is the Tarangire River, its meandering course and (in some places) steep riverbanks providing a dry-season lure for so many stirring wildlife encounters.
Late in the afternoon you will be taken back to your hotel, where we will end our safari adventure.
Ngorongoro Crater 1 Day Excursion
Our driver will meet you at your Arusha or Moshi hotel for a early morning departure, then enjoy views of the Tanzania countryside on a drive to Ngorongoro Conservation Area.
Upon arrival to the crater, we begin the first game drive of the day, with an expert safari guide to help you spot some of the animals that thrive within the crater walls. The Ngorongoro Crater has Africa's highest density of mammal predators and the world's highest-known density of lions, so it's an ideal destination for spotting some of Tanzania's most thrilling game.
Watch for Ngorongoro's rare inhabitants as well—endangered black rhinos, golden cats, and wild hunting dogs can be found in the arid savanna—and if you're visiting Ngorongoro during the flamingo migration, you may see the bottom of the crater tinted bright pink by thousands of lesser flamingos.
Pause for a picnic lunch inside the park, then keep exploring into the afternoon, as the wildlife and landscape changes throughout the day. At roughly 3pm begin the 3-hour trip back to Arusha City, where this tour concludes with drop-off at your hotel.
Lake Manyara National Park 1 Day Excursion
Our driver will meet you at your Arusha or Moshi hotel, as we travel travel west to the Great Rift Valley and the Lake Manyara National Park. We will travel through the agricultural market town of Mto Wa Mbu, which is situated next to the entrance of the Lake Manyara National Park. The town is a souvenir hunters paradise, harboring thousands souvenir salesmen – ready to pounce at your slightest invitation.
While Manyara lacks the raw drama of other northern circuit destinations, its vegetation is diverse, ranging from savannah to marshes to evergreen forest (11 different ecosystems in all) and it supports one of the highest biomass densities of large mammals in the world. Elephants, hippos, zebras, giraffes, buffaloes and wildebeest are often spotted. Leopards and hyenas are also here. Lake Manyara is also home to a famous population of tree-climbing lions.
Late in the afternoon we will depart from Lake Manyara and take you to your hotel, where our adventure ends.
Maasai Boma
There is a visit to a traditional Massai boma where visitors learn about the culture of one of East Africa's largest and most famous tribes.
Witness their ancient life style, learn about their fascinating culture and why they've resisted changing their traditional nomadic way of life in modern times.
One can visit the Maasai Cultural bomas in the Ngorongoro Conservations Area(NCA) to learn more about their unique culture, to take photographs, and to buy mementos.
There is an entrance fee to be paid but it is well worth it. Please be sensitive to the fact that it is considered bad manners to take photographs of people along the roadside without consent.
Walking in and around the NCA encouraged, but should be done with guides. Short hikes can be organized with your lodge or the NCAA headquarters. Long walks can be adventurous and rewarding but need some planning.
Suitable walking routes include the area from Olmoti Crater to Embakai Highlands and down to the Great Rift Valley, the Northern Highlands Forest Reserve and the Eastern Plains around Nasera Rock, Gol Mountains and Olkarien Gorge.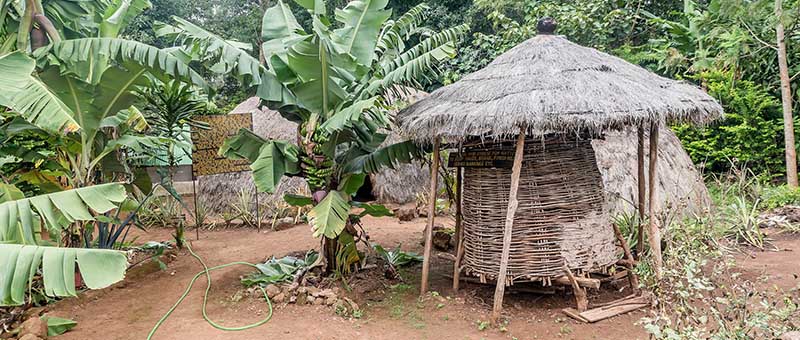 Mamba and Marangu in the Kilimanjaro area have both filled with natural and cultural heritage to offer the visitor. There are more than seven waterfalls in the vicinity, unique flora with tree, flower and fruit nurseries and fauna. Tour the slopes of Mt.Kilimanjaro and ascend to beautiful viewpoints. Tours through Marangu afford panoramic views of Mt.Kilimanjaro. You can visit the home and memorial of the late Yohana Lauwo, a Marangu native who accompanied Dr.Hans Meyer on the first recorded climb of Kilimanjaro in 1889, and read the original log books of Lauwo.
Customized half day, full day or two day walking safaris can be organized. These tours include the Kinukamori and Moonjo falls and a visit to a Chagga house made of straw-roofing . See the first coffee tree planted in Tanzania and climb up Ngangu Hill.
A trip to the African Art Centre that houses a collection of ancient and modern sculptures, carvings and paintings is also rewarding.
Mamba is a paradise for bird-watchers and nature lovers. Enjoy scenic waterfalls, tree, flower and fruit nurseries, the Laka Holes- large hiding caves used during the Chagga – Maasai wars, visit a wood carving school, meet a local blacksmith using ethnic methods to prepare spears and tools, and experience Chagga culture by visiting a traditional Chagga house.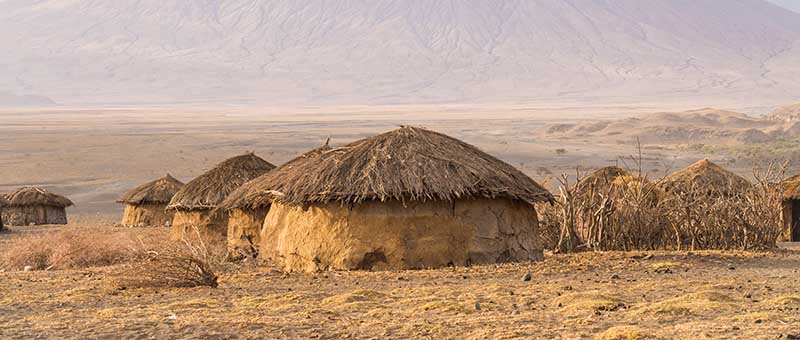 Engaruka, situated 63 km north of Mto wa Mbu, along the way to Oldoinyo Lengai and Lake Natron. It lies at the foot of the East African Rift Valley escarpment.
It is an important historic site as some 500 years ago, a farming community of several thousand people developed an ingenious irrigation and cultivation system here. For unknown reasons, the farmers left Engaruka around 1700, but the ruins talk volumes about the highly specialized agricultural economy.
Places of interest at Engaruka:
1. A guided visit to one of the oldest African irrigation systems.
2. A visit to the local Maasai cattle market.
3. A visit to a Maasai Boma via a walking safari in an area of outstanding beauty.